Vans took to the streets of New York City and did a pun
The Vans campaign for 2020, the Year of the Rat in the Chinese lunar calendar, is the most popular campaign for sports brand Vans. "Wishing Vans all the Best" is a nod to the Chinese DNA for good luck, and Vans shoes come with a "wear it for good luck" superstition.

For Vans, it's both English and Chinese when it comes to copywriting and memes, as they recently did in New York City while promoting their new winter collection with a brilliant English pun.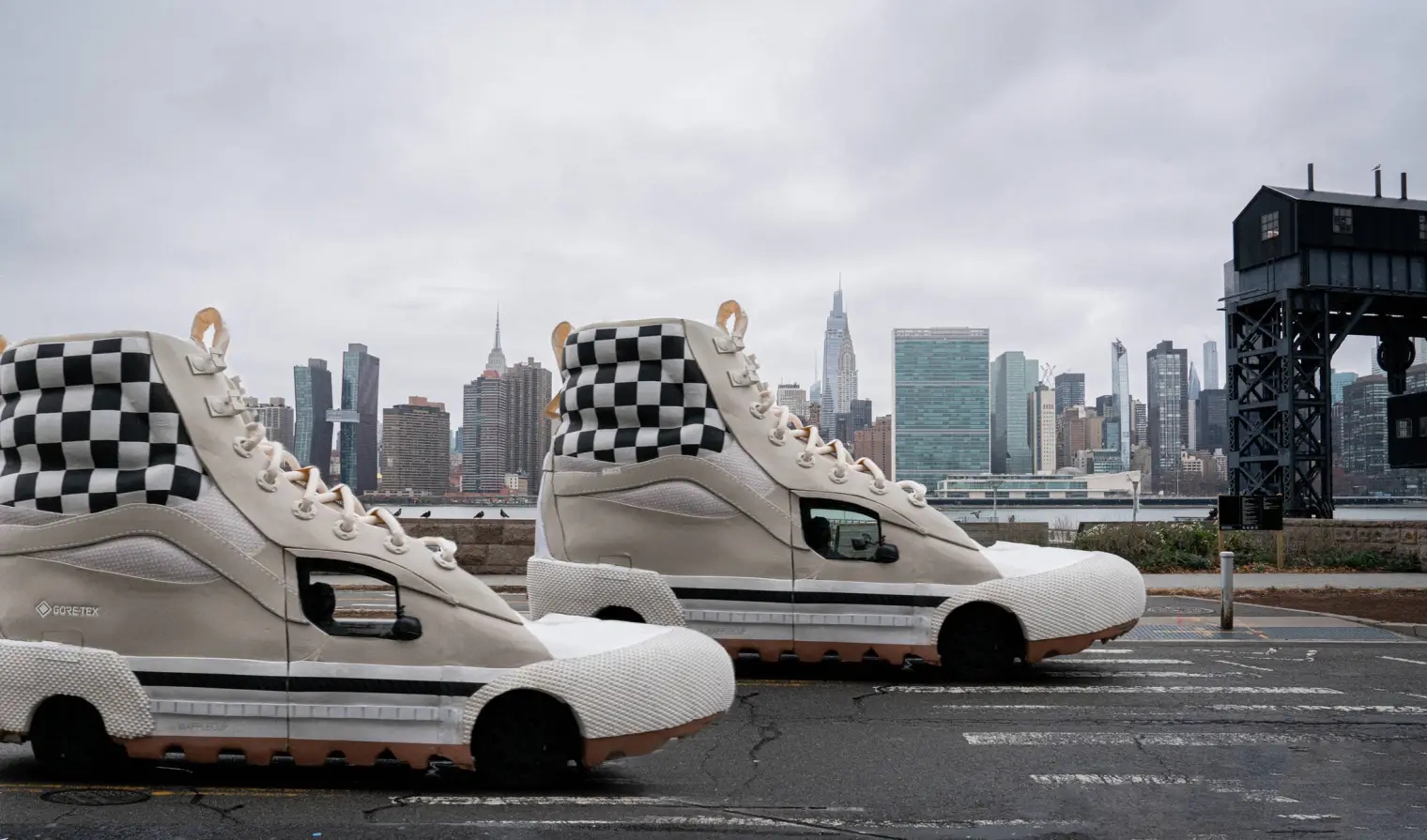 At first it looks like Vans has launched a pair of shoes for giants, and then it looks like the shoes walk on their own -- suddenly it's a ghost story. In fact, Vans teamed up with independent creative agency GUT Los Angeles to package two Vans to look like the new winter MTETM line, which will go on a "Vans vans" tour of New York City to promote the MTETM line of shoes designed to enhance warmth in cold weather.
The vans advertised on the street were covered with shoes, and the plural form of Vans was exactly the same as Vans, which was both a pair of Vans (shoes) and a pair of vans (vans), creating a pun that combined the brand name and the campaign, which greatly enhanced the communication effect. It is also in line with the tone of the brand's embrace of culture, art and lifestyle.
The 10-foot-tall Vans will travel from upstate New York through Manhattan's meatpacking district, through Williamsburg, Brooklyn, on Long Island, and finally stop in Dumbo, the arts and culture district.
As the giant pair of Vans stops at different locations, passers-by will be introduced to the MTETM collection and will be able to try them out for warmth. In addition, influential local Kols, New York Nico and Lil Mo Mozzarella, will ride along part of the route with giant Vans to promote the MTETM series' advantages for winter outdoor sports to more consumers from the perspective of sports enthusiasts.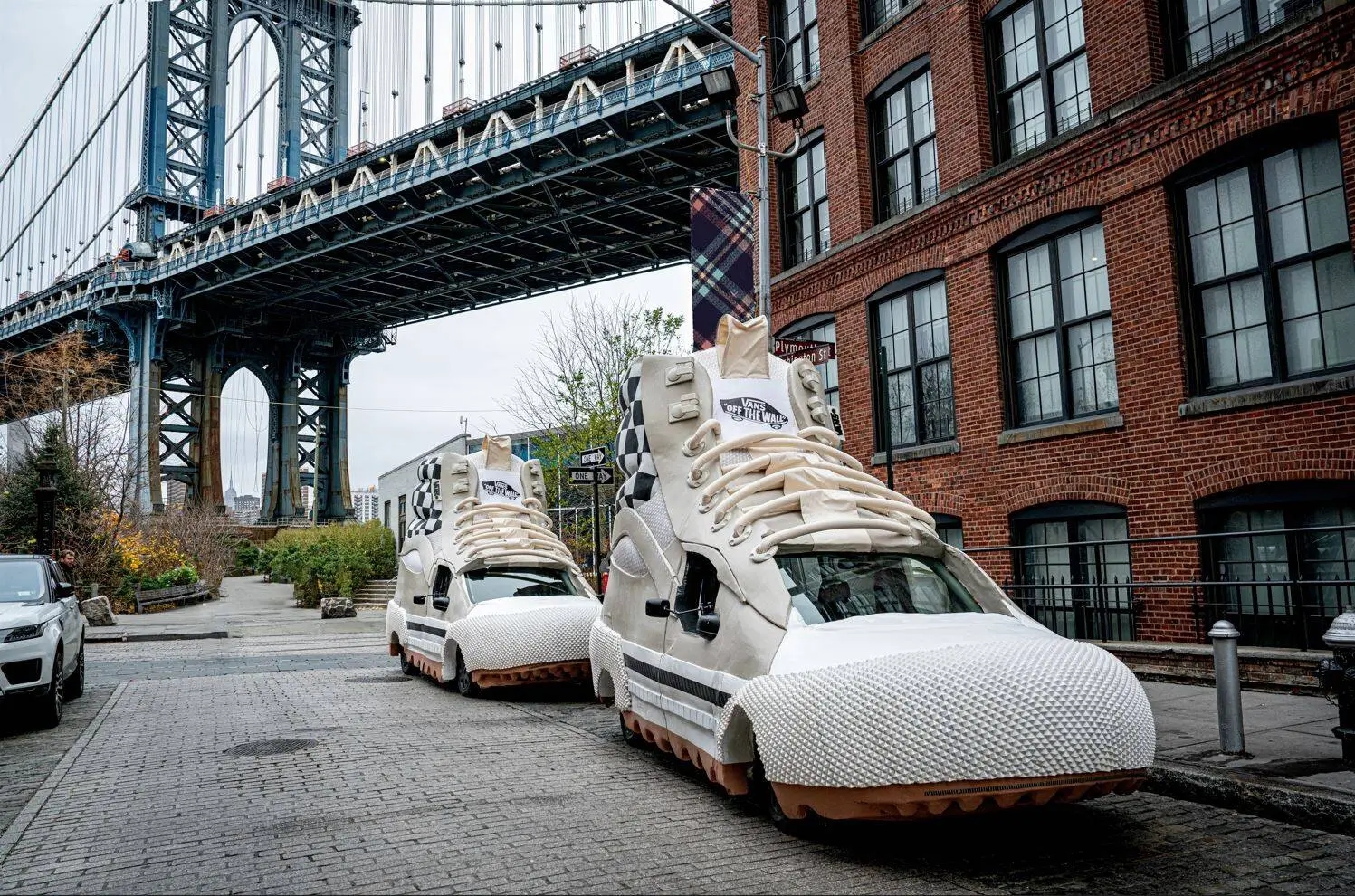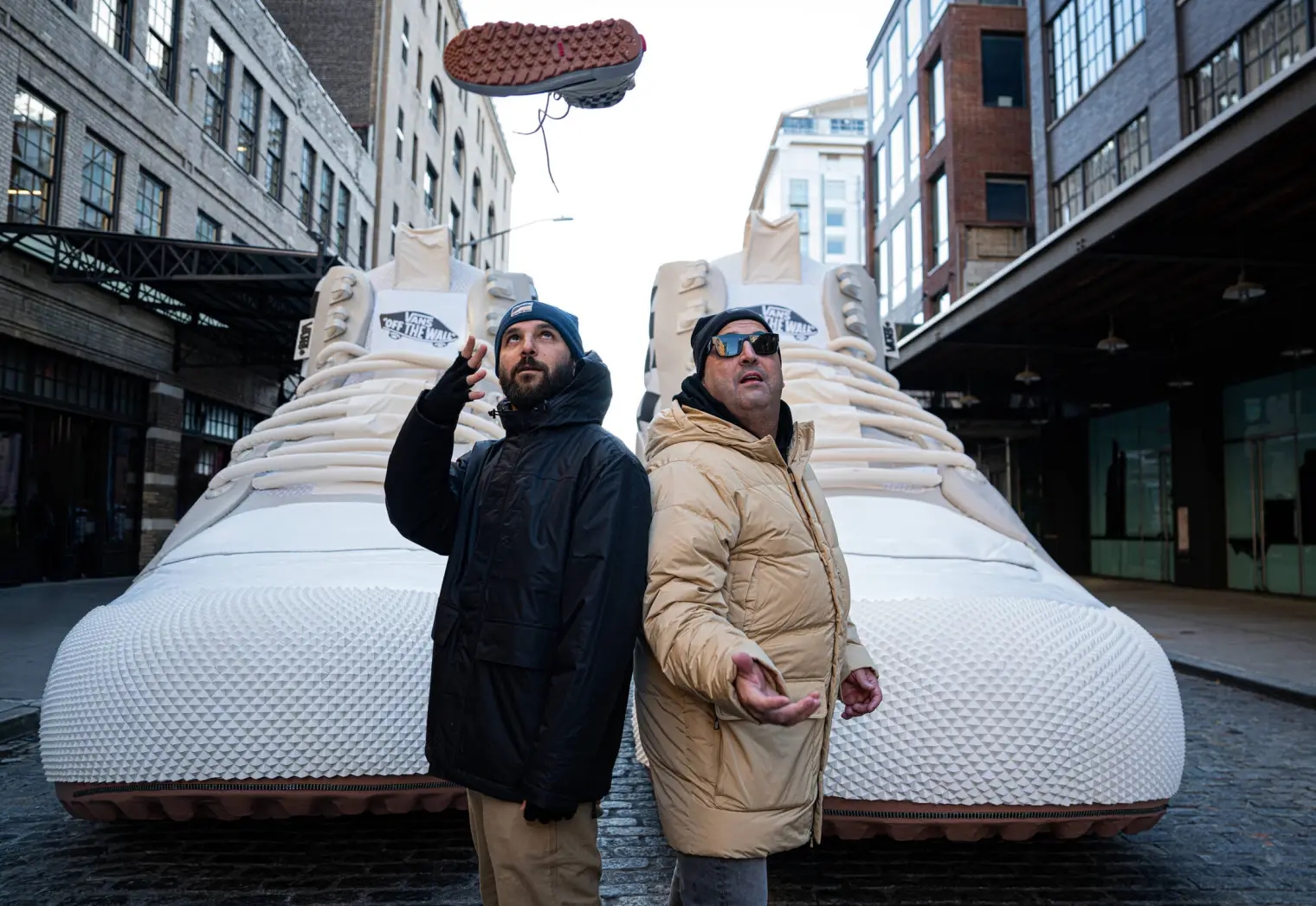 Sometimes, the most powerful form of promotion can be the classic elements of the brand itself. The giant Vans have become a trending topic on social media since they were unveiled in early December, with a video of them garnering over 1.4 million views on instagram.




Mengcaii Paper Products is a professional printing and packaging enterprise of environmentally friendly paper hangers for high-end clothing. It is a production-oriented enterprise integrating design, production, sales and development. Professional manufacturers customize paper hangers, paper shoe hooks, paper photo frames, paper silk towel holders, paper sock holders and other environmentally friendly paper products, which are eco friendly and 100% recyclable.
Leave a Reply
Your email address will not be published.Required fields are marked. *