Origami + freeze frame, I was "Bao mine force hand for advertising" cured!
If you want to give the brand a formula, what is your heart treasure mine power equal to?
Perhaps the first to jump into our minds, nothing more than those dazzling symbols of youth in the advertisement of Baokuang Li: youth, sunshine, school uniforms, sweat, and the ubiquitous Baokuang Li blue. But are these symbols, put together in the same set, enough to constitute "Bao Kuang Li"?

According to the 2023 promotional video released by Baokangli China yesterday, it seems that it is not so: it is still young people and the sea, still white shirts and blue skirts, still hip-hop, skateboarding, these youth sports, but it seems that it is only a kind of "copy" and "development", lack of touching parts.
What is the most impressive thing about Bao Kuang Li? The royal director Yanusawa Xiang prefers "sea tactics", often using a large cast and production team, to complete a mirror in the end of the real shooting, over and over again. Compared to CG, it is more physically demanding and difficult to repeat, but it is precisely this kind of highly engaged sense of value that can be transmitted to the audience beyond the screen, and in the process of conveying a sense of "do your best to get to the end" that is the meaning of youth.

Bao Jianli uses his mind to create ideas, but he also uses his hands to advertise -- yes, you can totally understand the physical "hands".
In July 2022, Baokangli started to use recyclable bottles, using Loop special recycling bins to collect, clean and reuse empty bottles. In may this year, they released the sustainable planning theme song "ス カ フ ィ ン の song, singer invited nakamura ear composing and singing. (note: ス カ フ ィ ン refers to in the bottle after bottle recycling of engraving line)

Animation producer Moji Tsuchiya's cartoons, which told stories of happy adventures in cities and valleys when children drank Pogoji and empty bottlemen reached recycling bins, were full of imagination and dreams. It is both brief and unpretentious and healing.
However, as mentioned above, how can Baojianli, who is addicted to hand-work, make such an "easy" short film? After watching the production tidbits, you will know that in the time unit of Baokuang Power, 1 minute =4 months.

Mengcaii Paper Products is a professional printing and packaging enterprise of environmentally friendly paper hangers for high-end clothing. It is a production-oriented enterprise integrating design, production, sales and development. Professional manufacturers customize paper hangers, paper shoe hooks, paper photo frames, paper silk towel holders, paper sock holders and other environmentally friendly paper products, which are eco friendly and 100% recyclable.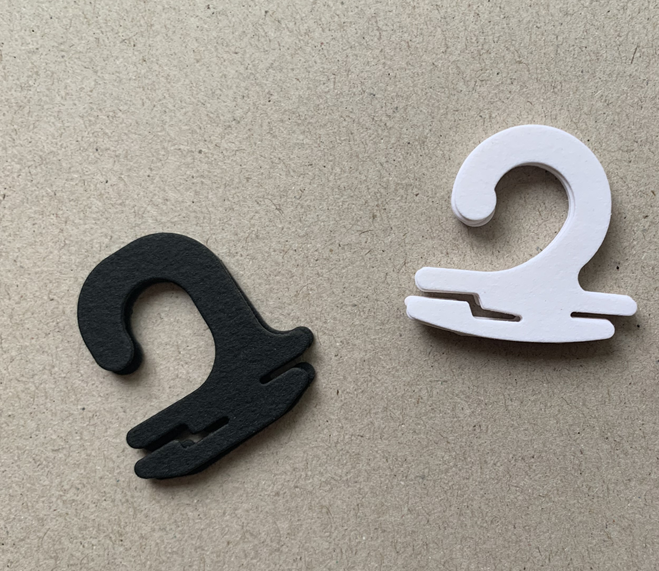 Leave a Reply
Your email address will not be published.Required fields are marked. *