This smiling face woven bag is really uncontrollable
Let me explain the background first.
On March 1, New York State, along with Hawaii and California, banned disposable plastic shopping bags statewide. According to a study by the Emperor's Building, in New York City alone, the amount of household waste consisting of disposable shopping bags is as high as 1,700 tons per week.
However, there are still loopholes in the policy. Food bags with a thickness of about 10 millimeters for slices and pre-processed foods are not within the limit.
Therefore, Placeholder, a brand design studio founded by designer Sho Shibuya, came up with a countermeasure.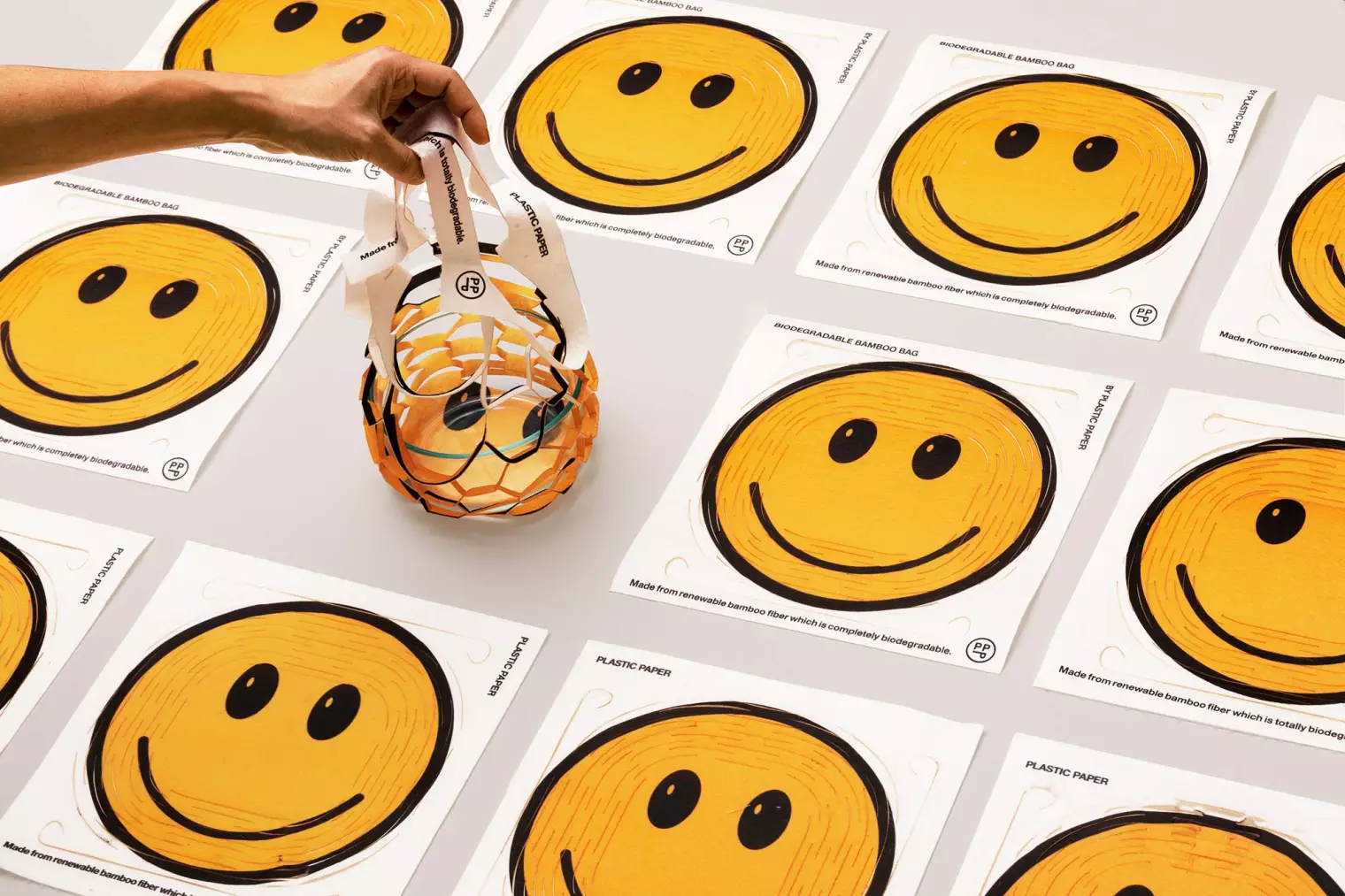 Just lift the pre-cut bag gently, and it can easily hold the watermelon, bento, and cabbage you want. It is also suitable for most take-out cartons and pre-processed goods.
Sho Shibuya's design inspiration comes from similar bags he encountered in Taiwan. But this smiling face that always hooks the corner of the mouth has become the indelible ICON of the product.
You may be familiar with this bag.
Sho Shibuya once initiated a project to take pictures of plastic bags, and finally assembled a "Plastic Paper".
And such a woven bag is just a re-creation on the basis of "Plastic Paper", and it is also a little change that the designer can make for the big environment.
In addition, Placeholder intends to provide these bags to the community. After deducting all costs, they will be donated to Parley for the Oceans, a charity organization that speaks for ocean pollution.
Leave a Reply
Your email address will not be published.Required fields are marked. *