From the poster to the corrugated paper booth
Hungry Design, a food packaging Design exhibition organised by Topawards Asia in collaboration with the National Design Centre (Singapore), offers one answer - by making them part of the show's decor, the kind that is hard to miss.
By cleverly extending the concept of visual design to the exhibition floor, the exhibition makes design not just a poster, but an "exhibit" that interacts with you on the spot.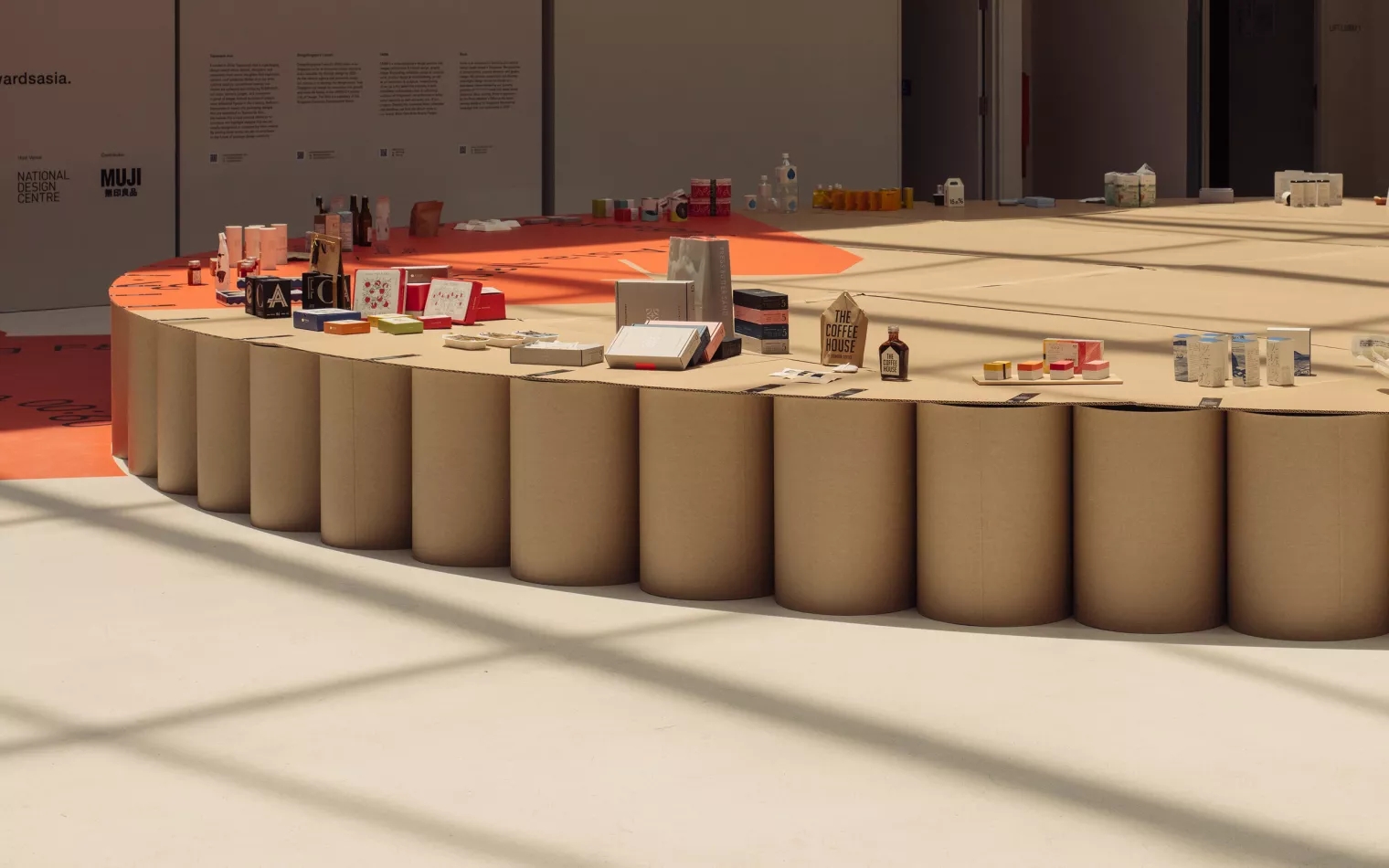 "Hungry Design" is an exhibition about food packaging designed by FARM and branded by Roots.
Visual design directly cut the theme, with "packaging box" as inspiration, drew several unfolded packaging box patterns, do not need to look at the text, just look at the graphics, has been roughly understood the exhibition content. Even exhibition brochures are made into small boxes, which can be opened to read information about the exhibition and exhibits.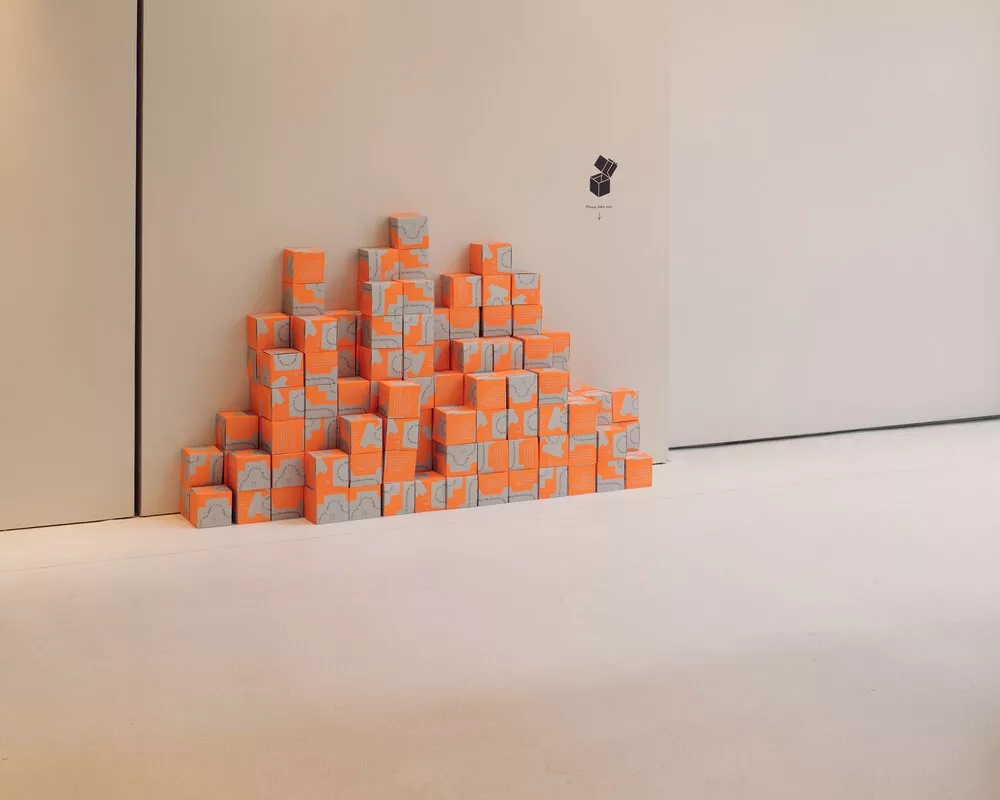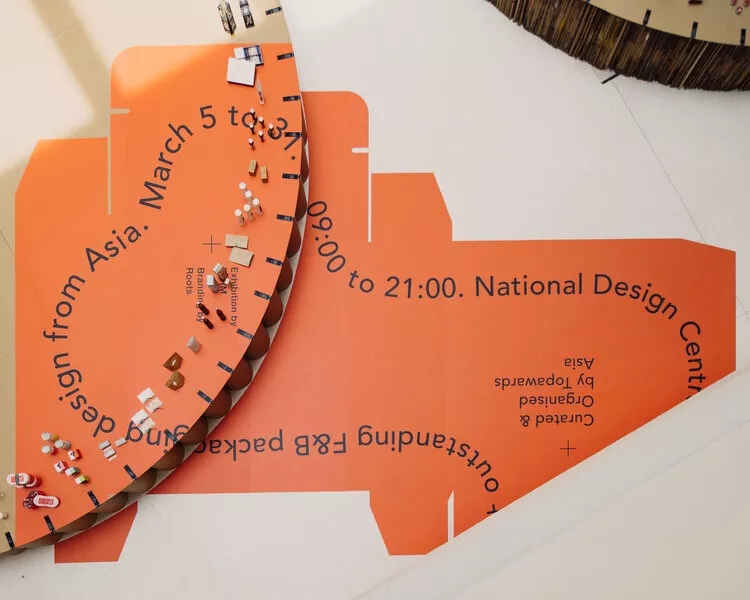 From retail to catering to online shopping, cardboard boxes are widely used in various consumption scenarios, packaging, transportation, everywhere. "What happens after these boxes? Is there a better, more sustainable way to take this one step further?" This is the thinking that the curators want to convey. Therefore, the booth on site is also made out of cardboard boxes and will be donated after the exhibition.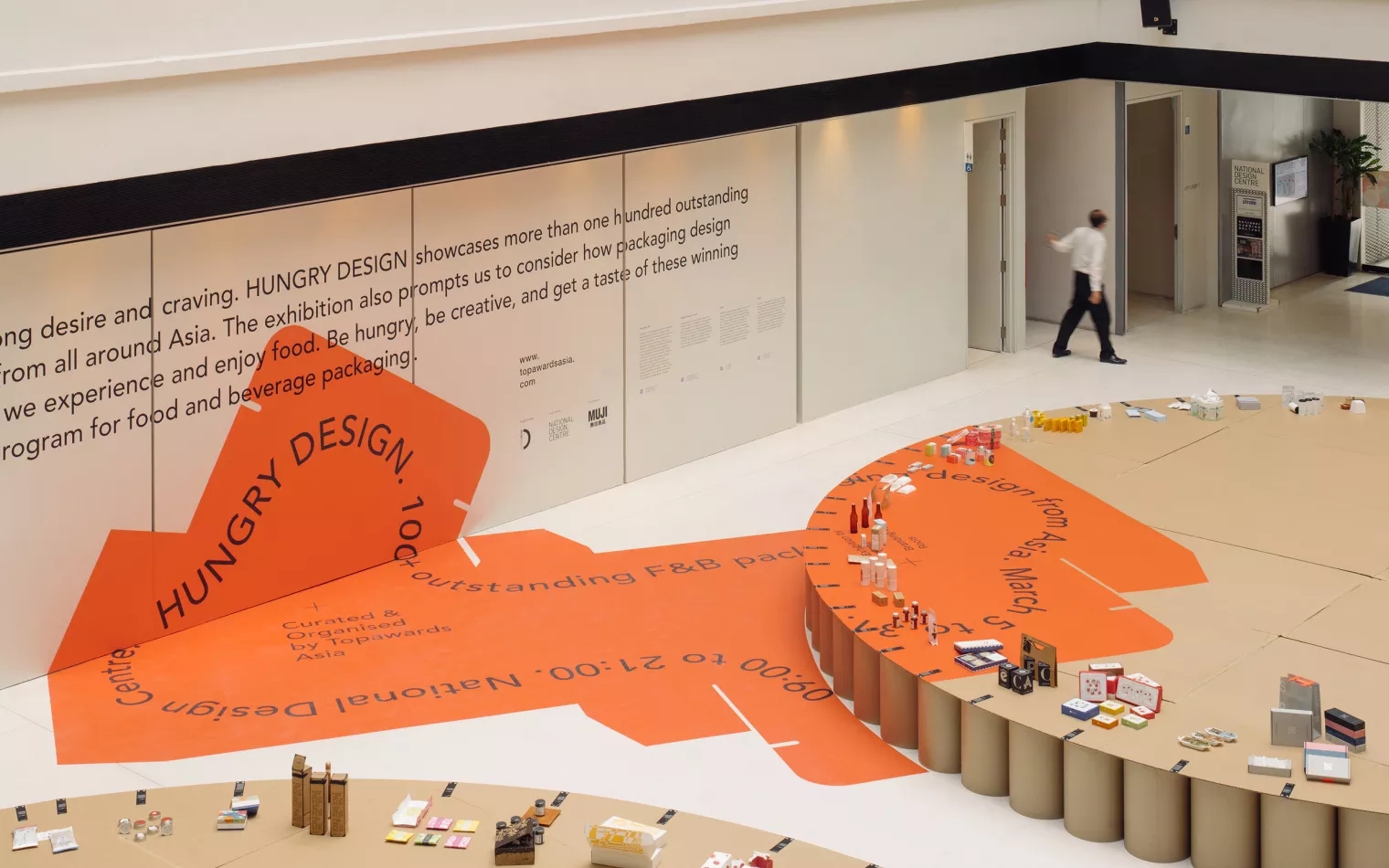 "Our aim is to make the exhibition a 'landscape' to explore the wasteful nature of consumerism and how product packaging design can be socially responsible."
From the exhibits to the exhibition layout, "Hungry Design" tries to design an exhibition with the least or even zero waste, a vivid and practical exhibition way, so that not only the exhibits, but every item appearing in the exhibition, are involved in the discussion of sustainable development.
Well, you're really supposed to "immerse" in the exhibition.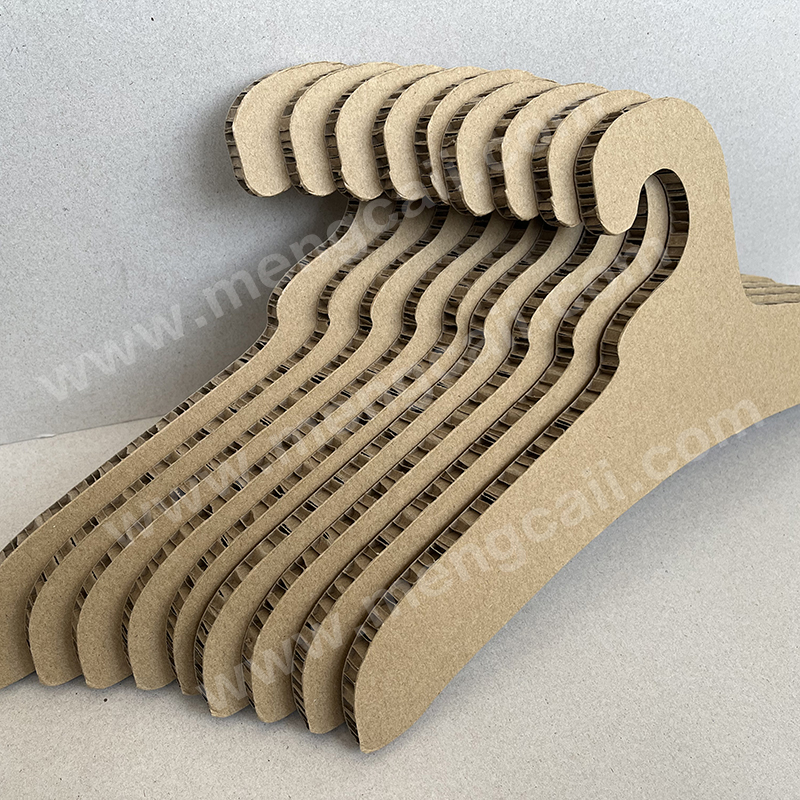 Mengcaii Paper Products is a professional printing and packaging enterprise of environmentally friendly paper hangers for high-end clothing. It is a production-oriented enterprise integrating design, production, sales and development. Professional manufacturers customize paper hangers, paper shoe hooks, paper photo frames, paper silk towel holders, paper sock holders and other environmentally friendly paper products, which are environmentally friendly and 100% recyclable.
Leave a Reply
Your email address will not be published.Required fields are marked. *