A page of origami, floating out to sea
Baudelaire said that human sensibility is human genius. And by indulging in poetry, music and dance, we release our shared sensibility through the genius of others. In addition to the performance itself, what makes the experience more complete is the setting and, more specifically, the stage.
The Bregenz Festival is also a project that began as an "artistic revitalization" in beautiful Austria, famous for its opera art. And the water stage on Lake Comstanz is one of the landmarks that has captured the hearts of many. As one of Europe's grand performing arts destinations, each stage is extremely gorgeous and sensual, presenting a crazy and Brave New World to 7,000 pairs of eyes.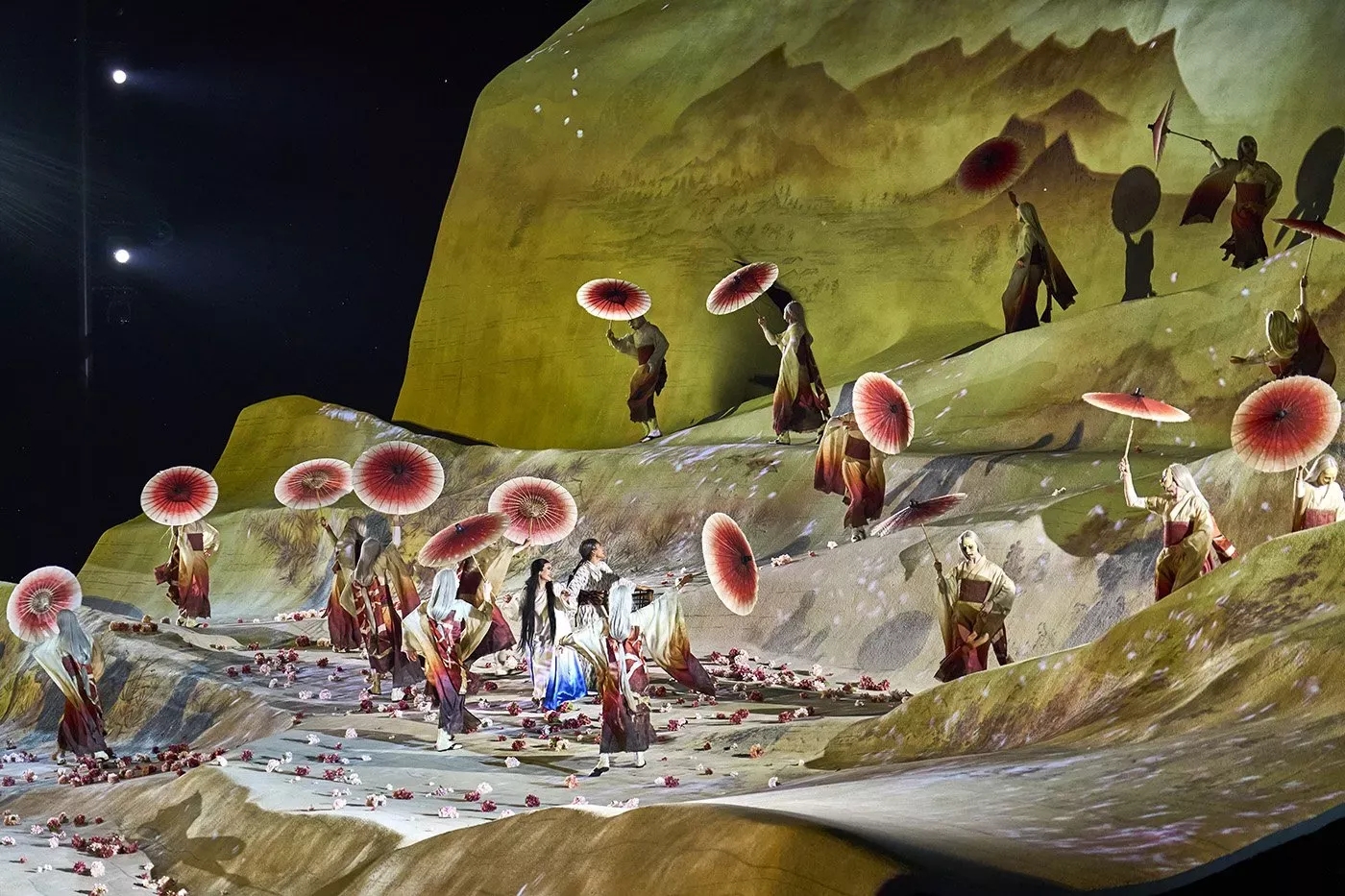 Because the set is a third wider than a normal theater, designer Michael Levine built the stage in a 1:50 model, with a total area of 1,340 square meters, to achieve the desired effect. It looks like a paper with a slightly irregular wrinkly appearance, but it is actually simulated through VR and has 117 geometric modules that can be used as corners and steps.

This year, Madame Butterfly is the lead play; And a sheet of origami flies above the sea.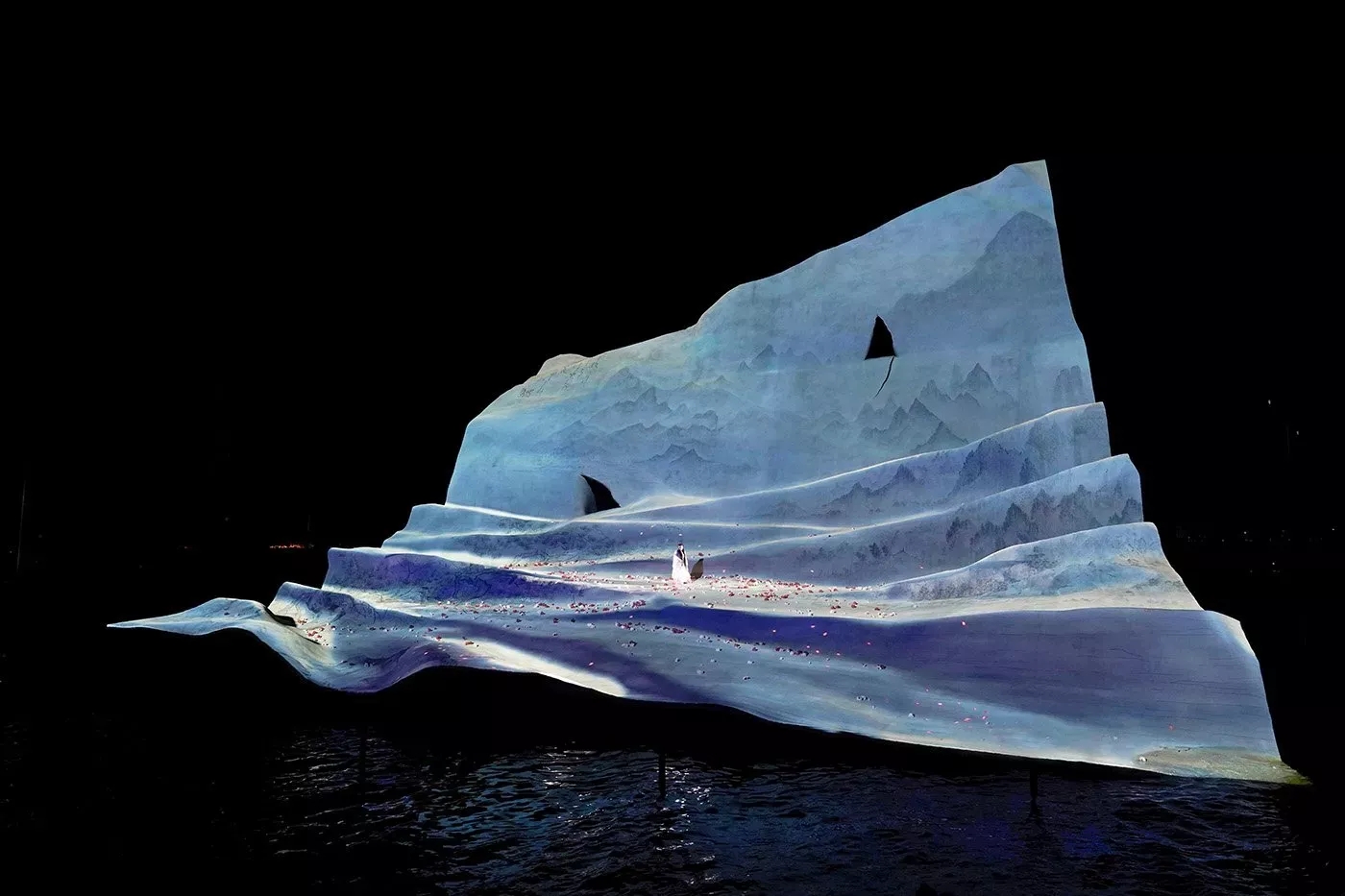 He believes the scroll can represent the Japanese temperament and encapsulate the background of Madame Butterfly. The costumes for the stage were also transformed into a "gift for fashion" as conceived by director Antony McDonald, with both a sense of tradition and gravitas that complemented the stage design.

In fact, it was not easy to complete the stage design of the Bregenz Festival. There was a certain particularity inherent in this place: it was built around a core structure made of concrete, and it was considered to be designed every two years with an outdoor water surface. In addition to recycling considerations, durable and environmentally friendly materials must be used in order to cope with 50 metres of snow in winter and thunderstorms in summer.

The same is a piece of paper, a fold, at this time in Europe staged this hard-won stage of the drama, it seems to be an unexpected response to the legendary life of the costume master Issey Miyake. No matter how distant the geography, no matter how time changes, fortunately, our instinct to seek beauty still exists.

Mengcaii Paper Products is a professional printing and packaging enterprise of environmentally friendly paper hangers for high-end clothing. It is a production-oriented enterprise integrating design, production, sales and development. Professional manufacturers customize paper hangers, paper shoe hooks, paper photo frames, paper silk towel holders, paper sock holders and other environmentally friendly paper products, which are eco friendly and 100% recyclable.
Leave a Reply
Your email address will not be published.Required fields are marked. *