Artie had a launch in the Pacific this year
In today's creative marketing market, consumers are used to all kinds of wild ideas, the "novelty threshold" is increasingly high. So, how do you get in their eye when you have a product launch?
Perhaps, only heaven and sea.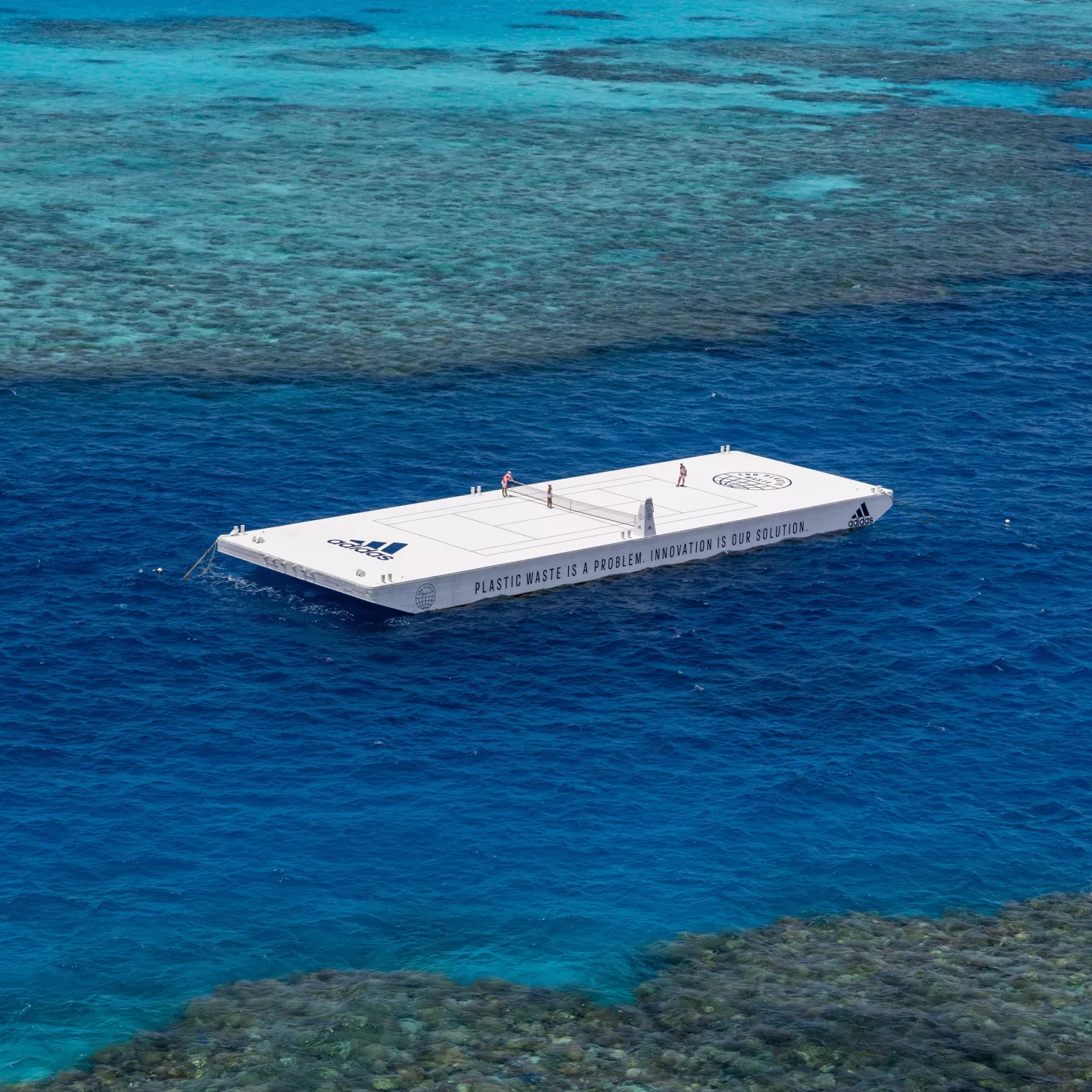 Just before the Australian Open opened earlier this year, Adidas teamed up with environmental protection agency Parley for the Oceans to launch a unique new product. They launched their latest collection of clothing made from renewable materials at a tennis court floating on the Great Barrier Reef.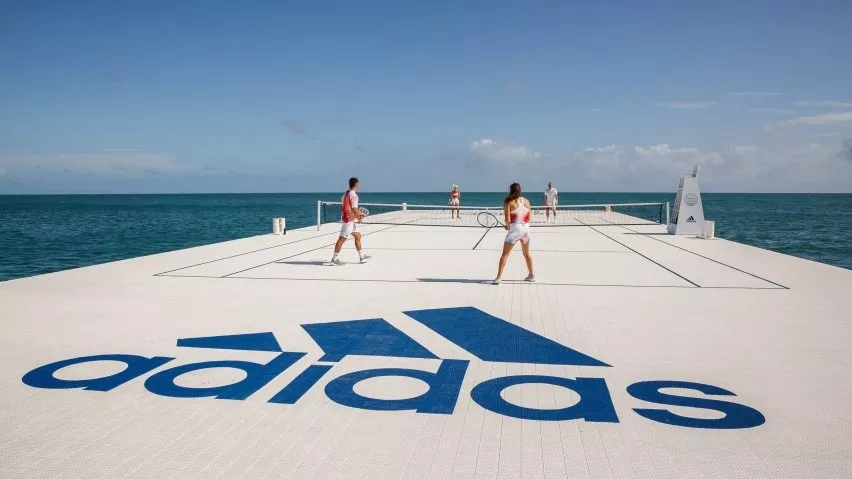 The massive tennis court was assembled in collaboration with the Great Barrier Reef Marine Park Authority on an agency barge using all recycled plastic supplied by Parley for The Oceans. The company also supplied the recycled plastic used in Adidas' new line of clothing.
Famous Australian swimmer Ian Thorpe, canoeist Jessica Fox, rugby player Nathan Cleary and model Stephanie Clare Smith were invited to play mixed doubles tennis on a floating tennis court using "Marine trash" fished out of the sea.
After the Australian Open, the tennis court will be recycled and used to build a stadium for a nearby school.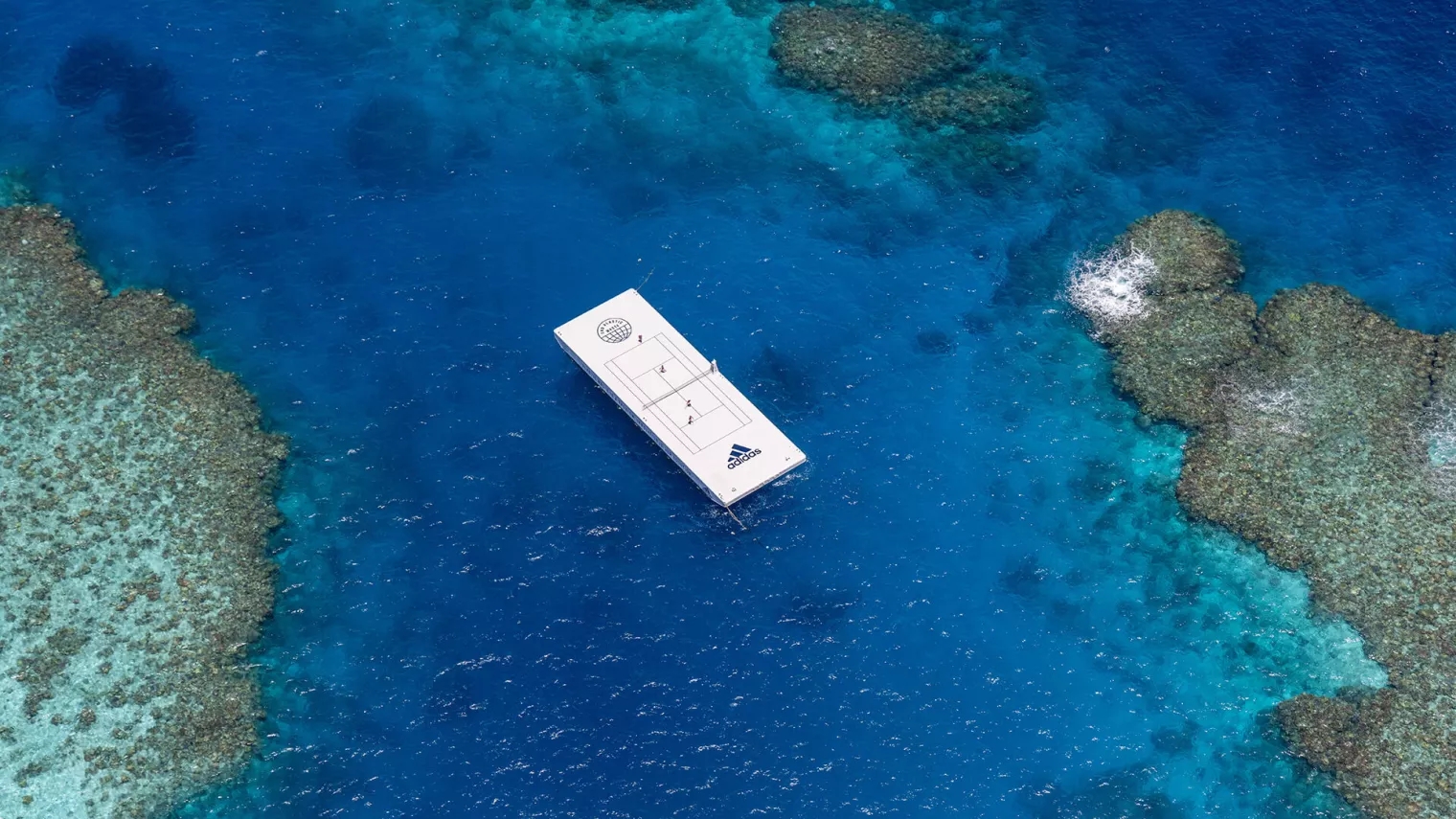 The Great Barrier Reef is the world's largest and longest coral reef group, and Marine pollution is seriously threatening the living environment of coral. Adidas says it aims to raise awareness of Marine pollution. "We are committed to helping eliminate plastic waste and will use recycled plastic in our products wherever possible by 2024," said Shannon Morgan, senior brand director, Adidas Asia Pacific.
With the increasing popularity of the concept of environmental protection, major brands are trying to show attitudes and goals in this field, in order to establish a sustainable development, earth friendly brand image. With more people on the sidelines, the competition is fierce. Green ideas have emerged over the years, and Adi's floating tennis court is bold enough and romantic enough.

Mengcaii Paper Products is a professional printing and packaging enterprise of environmentally friendly paper hangers for high-end clothing. It is a production-oriented enterprise integrating design, production, sales and development. Professional manufacturers customize paper hangers, paper shoe hooks, paper photo frames, paper silk towel holders, paper sock holders and other environmentally friendly paper products, which are eco friendly and 100% recyclable.
Leave a Reply
Your email address will not be published.Required fields are marked. *